Inside The Tattoo World
"history of tattoo"


Tattooing was rediscovered by Europeans when exploration brought them into contact with Polynesians and American Indians. The word tattoo comes from the Tahitian word tattau, which means "to mark," and was first mentioned in explorer James Cook's records from his 1769 expedition to the South Pacific. Because tattoos were considered so exotic in European and U.S. societies, tattooed Indians and Polynesians drew crowds at circuses and fairs during the 18th and 19th centuries.
Early Methods Of Tattooing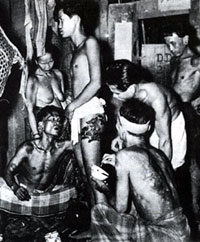 An amazing variety of tattooing methods developed in different cultures. In North and South America, many Indian tribes routinely tattooed the body or the face by simple pricking, and some tribes in California introduced color into scratches. Many tribes of the Arctic and Subarctic, mostly Inuit, and some people in eastern Siberia, made needle punctures through which a thread coated with pigment (usually soot) was drawn underneath the skin. In Polynesia and Micronesia, pigment was pricked into the skin by tapping on a tool shaped like a small rake.
The Maori people of New Zealand, who are world famous for their tattooing, applied their wood carving technique to tattooing. In the moko style of Maori tattooing, shallow, colored grooves in distinctive, complex designs were produced on the face and buttocks by striking a small bone-cutting tool (used for shaping wood) into the skin. After the Europeans arrived in the 1700s, the Maori began using the metal that settlers brought for a more conventional style of puncture tattooing.
Tattooing in the 1800s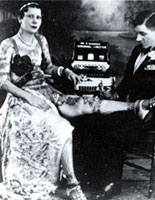 William Dampher is responsible for re-introducing tattooing to the west. He was a sailor and explorer who traveled the South Seas. In 1691 he brought to London a heavily tattooed Polynesian named Prince Giolo, Known as the Painted Prince. He was put on exhibition , a money making attraction, and became the rage of London. It had been 600 years since tattoos had been seen in Europe and it would be another 100 years before tattooing would make it mark in the West.
In the late 1700s, Captain Cook made several trips to the South Pacific. The people of London welcomed his stories and were anxious to see the art and artifacts he brought back. Returning form one of this trips, he brought a heavily tattooed Polynesian named Omai. He was a sensation in London. Soon, the upper- class were getting small tattoos in discreet places. For a short time tattooing became a fad.
What kept tattooing from becoming more widespread was its slow and painstaking procedure. Each puncture of the skin was done by hand the ink was applied. In 1891, Samuel O'Rtiely patented the first electric tattooing machine. It was based on Edison's electric pen which punctured paper with a needle point. The basic design with moving coils, a tube and a needle bar, are the components of today's tattoo gun. The electric tattoo machine allowed anyone to obtain a reasonably priced, and readily available tattoo. As the average person could easily get a tattoo, the upper classes turned away from it.
By the turn of the century, tattooing had lost a great deal of credibility. Tattooists worked the sleazier sections of town. Heavily tattooed people traveled with circuses and "freak Shows." Betty Brodbent traveled with Ringling Brothers Circus in the 1930s and was a star attraction for years.
Tattooing in the 1900s
The birthplace of the American style tattoo was Chatham Square in New York City. At the turn of the century it was a seaport and entertainment center attracting working-class people with money. Samuel O'Riely cam from Boston and set up shop there. He took on an apprentice named Charlie Wagner. After O'Reily's death in 1908, Wagner opened a supply business with Lew Alberts. Alberts had trained as a wallpaper designer and he transferred those skills to the design of tattoos. He is noted for redesigning a large portion of early tattoo flash art.
While tattooing was declining in popularity across the country, in Chatham Square in flourished. Husbands tattooed their wives with examples of their best work. They played the role of walking advertisements for their husbands' work. At this time, cosmetic tattooing became popular, blush for cheeks, coloured lips, and eyeliner. With world war I, the flash art images changed to those of bravery and wartime icons.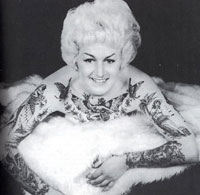 In the 1920s, with prohibition and then the depression, Chathma Square lost its appeal. The center for tattoo art moved to Coney Island. Across the country, tattooists opened shops in areas that would support them, namely cities with military bases close by, particularly naval bases. Tattoos were know as travel markers. You could tell where a person had been by their tattoos.
After world war II, tattoos became further denigrated by their associations with Marlon Brando type bikers and Juvenile delinquents. Tattooing had little respect in American culture. Then, in 1961 there was an outbreak of hepatitis and tattooing was sent reeling on its heels.
Though most tattoo shops had sterilization machines, few used them. Newspapers reported stories of blood poisoning, hepatitis, and other diseases. The general population held tattoo parlors in disrepute. At first, the New York City government gave the tattoos an opportunity to form an association and self- regulate, but tattooists are independent and they were not able to organize themselves. A health code violation went into effect and the tattoo shops at Times Square and Coney Island were shut down. For a time, it was difficult to get a tattoo in New York. It was illegal and tattoos had a terrible reputation. Few people wanted a tattoo. The better shops moved to Philadelphia and New Jersey where it was still legal.
In the late 1960s, the attitude towards tattooing changed. Much credit can be given to Lyle Tuttle. He is a handsome, charming, interesting and knows how to use the media. He tattooed celebrities, particularly women. Magazines and television went to Lyle to get information about this ancient art form.
Tattooing Today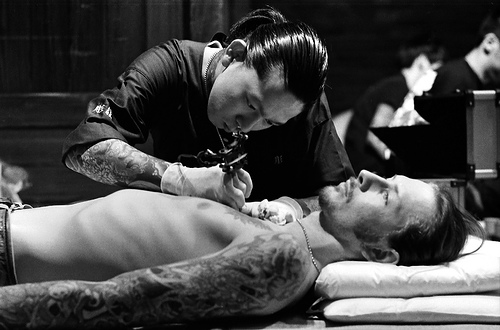 Toady, tattooing is making a strong comeback. It is more popular and accepted than it has ever been. All classes of people seek the best tattoo artists. This rise in popularity has placed tattoists in the category of "fine artist". The tattooist has garnered a respect not seen for over 100 years. Current artists combine the tradition of tattooing with their personal style creating unique and phenomenal body art. With the addition of new inks, tattooing has certainly reached a new plateau.
Modern Tattooing Today, tattoos are created by injecting ink into the skin. Injection is done by a needle attached to a hand-held tool. The tool moves the needle up and down at a rate of several hundred vibrations per minute and penetrates the skin by about one millimeter.
What you see when you look at a tattoo is the ink that's left in the skin after the tattooing. The ink is not in the epidermis, which is the layer of skin that we see and the skin that gets replaced constantly, but instead intermingles with cells in the dermis and shows through the epidermis.
The cells of the dermis are remarkably stable, so the tattoo's ink will last, with minor fading and dispersion, for your entire life!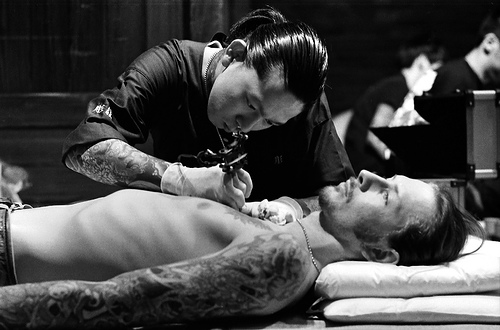 Tattoo Machine The basic idea of the electrically powered tattoo machine is that a needle moves up and down like in a sewing machine, carrying ink into your skin in the process. Today, a tattoo machine is an electrically powered, vertically vibrating steel instrument that resembles a dentist's drill (and sounds a little like it, too). It is fitted with solid needles that puncture the skin at the rate of 50 to 3,000 times a minute. The sterilized needles are installed in the machine and dipped in ink, which is sucked up through the machine's tube system. Then, powered by a foot switch much like that on a sewing machine, the tattoo machine uses an up-and-down motion to puncture the top layer of the skin and drive insoluble, micrometer-sized particles of ink into the second (dermal) layer of skin, about one-eighth inch deep.
---
Famous Tatoo Artist
The Rebel: Johnny Jackson
The Traditionalist: Dawn Grace
The Rocker: Bob Tyrrell
The Legend: Jonathan Shaw
The Star: Kat Von D
The Achiever: Brandon Bond
The Graffiti-ist: Mr. Cartoon
The Pioneer: Shanghai Kate
The Painter: Scott Campbell
The Designer: Paul Timman
---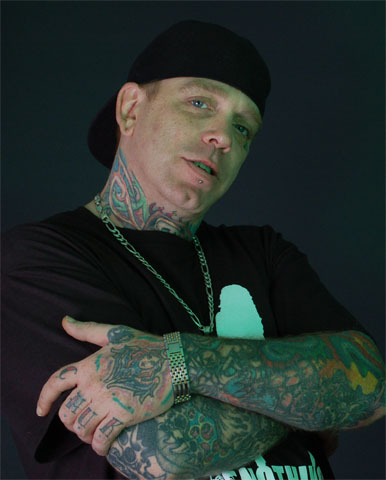 The Rebel: Johnny Jackson

Johnny Jackson owns his own shop: Texas Body Art in Houston, Tex. Within 10 years of business, the shop was voted best Tattoo Studio in Houston in 2007 and won the U.S. Local Business Association Best of Local Business in Houston in October 2008.

Jackson has been tattooing for 14 years, beginning at Houston's Shaw's Tattoo Parlor in 1992

Johnny Jackson's forte is portraits and photo realism. His work can be seen on his online gallery. Lil' Wayne, Tupac Shakur, Rerun, Mr. Jefferson, Marilyn Manson, Katt Williams, Aunt Jemima, Rob Zombie movie characters, Star Wars characters, Jimmie Walker and even some historical icons are among his many subjects.
---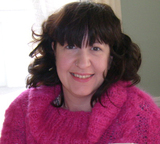 Art has been a part of Grace's life for as long as she can remember, but it didn't start steering her into the world of needles, skin and ink until 1996, which is when she started tattooing professionally

Windy City's best tattoosbest tattoos are done there, due to her perfectionist nature and her ability to freehand draw just about anything anyone desires.

But it's not just about permanent skin art for Grace. She's also skilled in cosmetic tattooing, micro pigmentation and scar camouflage, and offers curious clientele the opportunity to test out a tattoo with temporary tattooing. She practices the ancient art of mehndi, and doesn't let her experience at Mosaic School go to waste, channeling her artistic notions into mosaics as well as fine and graphic art.
---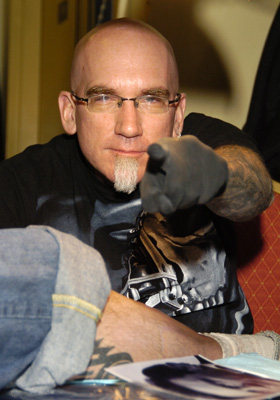 Bob Tyrrell's father was an artist, who inspired Bob to become an artist himself. He began drawing at an early age and when he reached his teens, Bob gave up art and pursued music. For the next fifteen years he played in various metal bands and worked at a factory to pay the bills.

When he turned 30, he got his first tattoo. Over the next few years, he was drawn back to drawing and making art and began taking some art classes. He was also getting more tattoo work done on his arms, receiving full sleeves. Tattooing was the direction he wanted to go. When he was ready, he took his drawings to a Detroit-area tattoo shop called Eternal Tattoos.

After six years at Eternal Tattoo, he decided to open his own shop. He opened Night Gallery in Detroit -- but you have to call him and make an appointment before you can meet him at this private studio.
---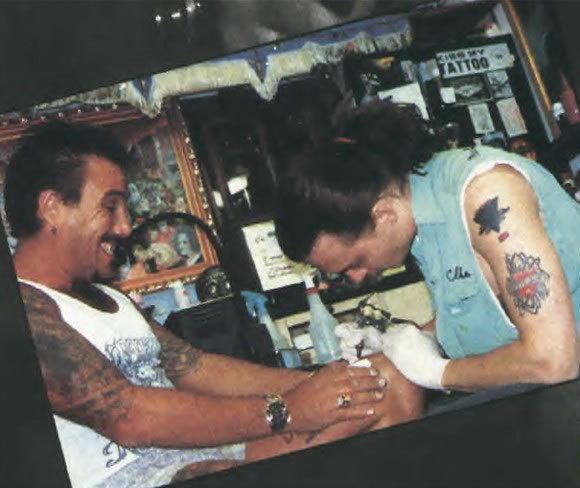 The Shaw legend began in 1953 with his birth, and leapt all over the world. As his assistant Alessandra De Benedetti puts it, Shaw is "a traveler of the seven seas, tattooing the rich and famous, the low and infamous. Buying low and selling high; a one time professional criminal; Gonzo journalist, producer, director, poet, screenwriter, painter, creator, curator and collector of lowbrow art; low-life, celebrity, wheeler, dealer, hustler, psychic, psycho, pirate, pimp; Editor-In-Chief of a major magazine. And the eccentric owner and operator of the legendary, avant-garde world famous NYC
---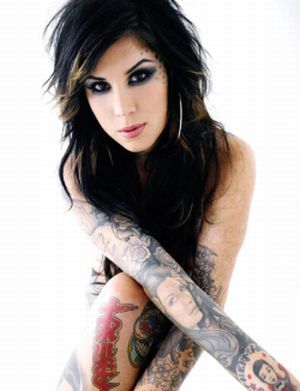 Dropping out of school at 14, Von D began tattooing immediately afterward, practicing on herself to get her handiwork down right. She began working at tattoo parlors two years later, working in and around Los Angeles until she heralded the call to hone her skills in Miami
Rising to meteoric heights of fame courtesy of the TLC reality show Miami Ink, Von D eventually split for L.A. and launched her spin off, L.A. Ink, surrounding her West Hollywood tattoo shop, High Voltage Tattoo.
Her inkwork has graced the flesh of people like Bam Margera, Jenna Jameson, Jared Leto, Eric Balfour, Margaret Cho, members of My Chemical Romance
---
Born in Florida, Bond grew up in a supportive environment with parents who encouraged his passion for drawing. His journey with tattooing began in Texas, where he went to school to study fine arts. Someone gave him a tattoo machine and he set about tattooing his friends.
Brandon Bond is a tattoo artist in Atlanta, Georgia. He loves what he does and has worked hard to do it. As a result of hard work, he owns two tattoo shops, a publishing company and a bankable name.
His most impressive accomplishments might be his tattoos which often involve very intricate, detailed scenes featuring one or more faces, body parts, even some monsters
Eventually, his love of tattooing led him to the opportunity to work at shops in Texas and Florida. He went to school during the day and tattooed at night
He opened his first shop, All or Nothing Tattoo and Body Piercing, in 2004. The success of that led him to open a second studio, which includes a movie theater, Jacuzzi, koi fish water garden, nine-foot statues and other great works of art. His calendar is booked over a year ahead so there is a long, long waiting list.
---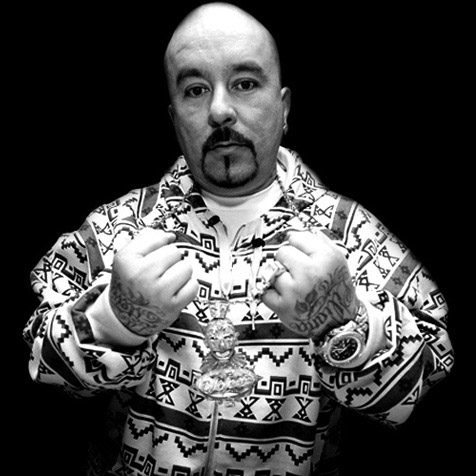 His star-studded resume includes the likes of Dr. Dre, 50 Cent, Eminem, Method Man, Xzibit, Prodigy, Travis Barker, Scott Raynor, Justin Timberlake, and Beyoncé Knowles... and you know they're not going to let just anyone ink them.
Machado considered himself an artist from the onset, creating unique and breathtaking illustrations that eventually led him to tattooing. He's been in the game for 15 years professionally, first taking up a spot at Hollywood landmark shop Spotlight Tattoo.
But it was his unique graffiti work that led him there, covering everything from Larry Flynt's limo (leading him to being the youngest illustrator at Hustler Magazine) to t-shirts and album covers for groups like NWA, Easy E and Kid Frost. Machado may have been tattooing for 15 years, but he's been a professional artist for 25.
---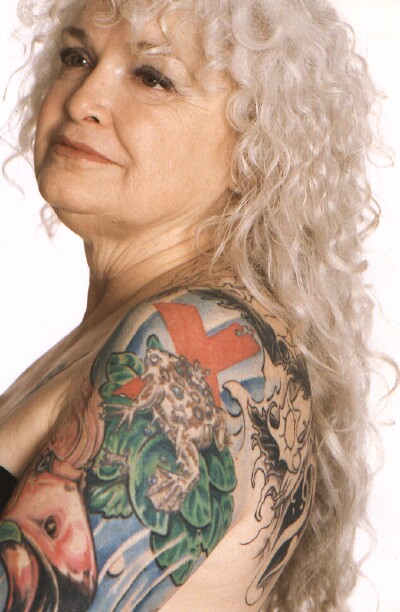 Shanghai Kate Hellenbrand and her over 35 years of experience. After tattooing all over the country and even the world (she was the first female American tattoo artist to work on her own in Europe), where she even owned and managed shops, Kate can now be found in Buffalo, New York at her shop 7 Seas Tattoo and Archive -- at least most of the time.
Even though she didn't start out as a tattoo artist, she fell into. Working as a graphic artist in New York City in the 1960s, Kate dipped into tattoo culture when she co-produced "Tattoo!" -- a gallery showing at the Museum of American Folk Art. Not long after she was inking clients herself -- and she's been doing so since 1972.
---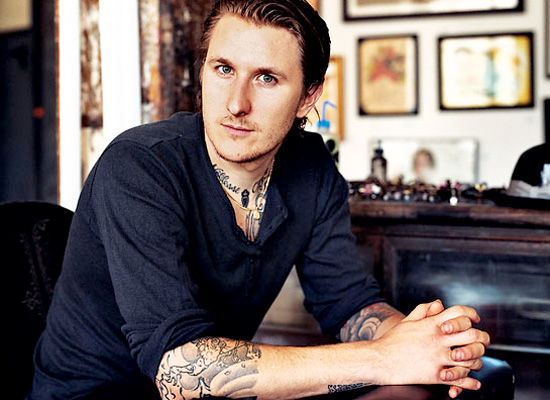 A fine-art painter, Campbell is the owner of Brooklyn's Saved Tattoo, where he commands $300 an hour for his designs
Then he made it to New York, where he opened Saved in 2004 and quickly became a city favorite.
As with any talented artist, Campbell has been tapped by the ad world to lend his unique sensibilities to campaigns like Camel cigarettes, Nike and Volkswagen, and has also contributed his artwork to a clothing line Sailor Jerry.
---
It all began in Cleveland, though – specifically, Timman's apartment. That's where he put his art school training to work at the behest of some buddies who willfully offered themselves up as canvases for Timman's ultimate career move. Timman took off for L.A. and Sunset Strip Tattoo in 1997, and he's been there ever since.
However, that doesn't mean he's stopped challenging himself. Timman's incredible tribal designs and artistic interpretations won the attention of Hollywood, and soon he was inking the rich and famous. Angelina's lower-back tiger is courtesy of Timman, as is Ben Affleck's bicep cross and Pamela Anderson's famous tattooed ring finger. Timman has even done house calls for Anderson's off again, on again paramour, Motley Crue drummer Tommy Lee, who was inked at Timman's own kitchen table.